Brit Picks launched at the London International Music Show 2008 to a great reception.Brit Picks are a radical new development in the world of Plectra – they are the world's first plectra made from100% recycled polycarbonate plastic -plus they are made in Great Britain, the undisputed home of radical music.
All the picks are Red, White or Blue and have a distinctive grip-enhancing image related to their relative thickness. For example, on the 0.99mm, an Ice Cream; on the 0.88mm, two fat ladies.
Sizes available range from the ultra thin 0.44mm through to the glassy-sounding 2.00mm.
Further to their environmental credentials, all the off-cuts generated in the manufacturing process are put back into the hopper to create more picks – so nothing is wasted.
The creation of Industry veteran, Ross Jordan:
"People who know me from my retail past or my work with the Music Industries Association will know I have an unhealthy obsession with picks. I just love them", says Ross. "Now I've turned this to good effect, and it's about time we had something to be cheerful about in our industry. So how about a British made product that is not only useful, cool and quirky, but most importantly environmentally conscious."
Ross adds, "We might just wake up the musical instrument industry to the most important issue of our generation and help produce great music in the process".
TECHNICAL #1.We use a moulding technique which we belive is unique in the world of plectra, to produce a perfectly smooth playing edge.This means that each differing thickness of pick produces an alternative level of sound glassiness.We call it the Bevelation factor: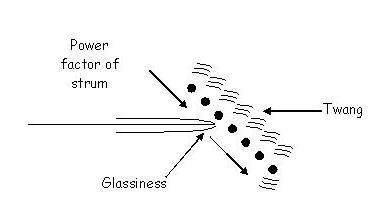 TECHNICAL #2.We call it flexitrality.Each of our pick thicknesses are chosen to give a variety of string travel and thus a varied choice of sound.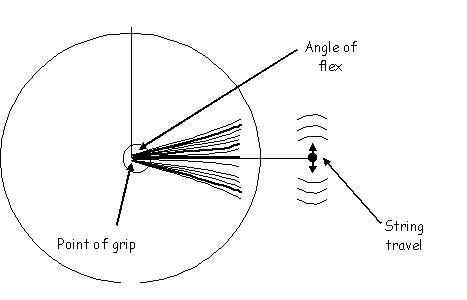 Wonder what our wierd images mean on the back of the picks?Here's some hints....




"Just EXACTLY what I was looking for.
The material doesnt have the "ping" that some picks do and it glides wonderfully"I don't know what you guys are doing over there, but it is something special." - Lindsay (South Africa)
"I had no idea that just my changing my pick I would be able to play easier and sound better, but these BritPicks do it, man! " - Thor (USA)"i'll buy my britpicks with patriotic pleasure!" - Scott (UK)"Just tried out my new picks.. grate stuff!!!! I have converted to Brit Picks.. there ain't nothing that beats the feel of your picks man!!
I think i have tried every pick there is, and damn!! your stuff beat them hands down, and to think what they are made of puts a smile one every note :-) " - Einar (Norway)"They are as good as I thought they would be! ..for grip....the logo and icon on the Brit Pick seems to do the trick! " - Sam (UK)"It's the nicest pick I've ever used and it made playing easier as soon as I picked it up." - Bob (Ireland)
Contact us for international shipping rates

copyright Ross Jordan 2012