January in the Garden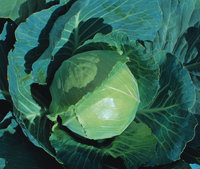 February in the Garden
Watch out, February is often the coldest of the winter months and yet on some days you may need to break out the sun screen as I have managed to get sunburnt a few years ago(the breeze kept me nice and cool but the sun was beating down). This means that cloches, cool frames and greenhouses can warm up a lot and if possible you need to ventilate them in the day time. You should have already noticed the days are getting longer and that means planting and sowing if the weather is ready.
Think before you sow. Your packet might say you can start now but if your soil is cold and wet nothing will happen. Cloches are fabulous: they need a week or so in place (with their ends) and the top layer of soil will dry and warm and then your seeds will find themselves in a nice place and will reward you for the care and attention!
If you are starting crops such as Broad Beans under cloches this month then they will be ready to harvest come May and June. If the weather is not playing along then sow these in little pots (cold frame/unheated greenhouse): we always get better germination starting in pots and planting out during the first month of spring (that's March so not long to go!). I like to get a small amount of a good range of varieties going so I am looking at cabbages, kale, leeks, lettuce & onions in particular.
Our sowing guide is the place to go for planning your choices.
Not everyone has a greenhouse. If you do then make sure you clean the glass before you fill it with this years seeds and plants. The improved light levels will help your crops perform to their best. Greenhouses are expensive but there are alternatives that could suit your available space and budget. They will be very useful if you fill your window sills up and then find the weather is not quite ready to move plants out into the open. You can make a wooden frame without being a master carpenter and use layers of bubble wrap to insulate. It might not be the prettiest creation ever but seedlings just want a cosy space to do their growing until your plot and the weather are ready for them.
And now a word about potatoes: every gardening book I have ever read says grow potatoes. By the time you read this I will have been to 1 or possible 2 potato days. I am passionate about these because I like to try different and new varieties. Your garden is not a going to 'loose marks' if you don't grow potatoes – they take up quite a lot of space for quite a long time, it takes a bit of digging so you can plant them and more digging to get them out again. If space and digging are concerns then don't grow potatoes simply grow something else you like! For everyone else don't leave your potatoes sitting in a bag, get them spread oud (egg boxes are fabulous) and keep an eye on them.
Finally I know I won't need to remind you to enjoy harvesting the winter veg that you have in your plot – we are enjoying parsnips, cabbage, kale and Brussel sprouts and warming ourselves up again when we come indoors!