June in the Garden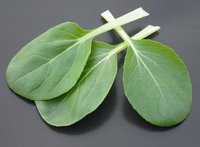 June in the Garden
Well our own jobs include levelling large amounts of garden, setting out paths, putting in edging and making the whole lot chicken proof. For more sensible gardeners June means no frost risk, plenty of daylight hours with the longest day almost here and, hopefully, lots of sunshine (it's raining whilst I write this).
Warmth and damp soil should see everything flourishing. This also means the weeds can flourish so keep on hoeing between the veggies. If you have sown some crops directly into the soil you need to keep an eye on their spacing as they grow and thin them as needed. Lots of pot sown veggies are ready to transplant this month – they can still be shocked by the temperature changes and the soft growth can be blown about a bit so even without the risk of frost they will be happier with a bit of hardening off first.
Conditions are perfect for butterflies, slugs and snails – take precautions, net vulnerable veg and invest in deterrents (preferably wildlife friendly ones)
Lots of sunshine can mean your soil is drying out quickly. If you feel it is dry under the surface you need to water. If you are direct sowing and the drill is dry then water before you sow. Mulching around your growing crops will help keep their roots cool and damp. Adding good garden compost to trenches and planting holes will also help retain moisture. Remember re using water from baths and the washing up on the garden is fine.
Warmer days mean ventilating greenhouses and cold frames or 'cooking' your crops! Tomatoes in the greenhouse will be shooting up whilst those set for growing outside can go in to place by the middle of the month. Every year I am asked about tomato side shoots. If your plants have plenty of space and you are a busy person don't worry about pinching out the side shoots. Your plants will grow a bit untidily and you will get a fair crop. If you have less space and want to keep the plants in their place then pinch out the shoots which encourages the plant to put more energy into fruiting – it takes time every few days to keep on top of this, you may get less trusses of fruit but those you have will be larger. Overall, in a garden setting I have not found it makes a huge difference to the total crop (more small fruit verses less big fruit) and having always let out toms scramble this year I am growing on sloping canes and pinching out – I will let you know how I get on!
Take a good look around your garden for gaps – there are lots of choices of tasty stuff that could be growing in any spaces. Experiment with under-planting slower maturing crops with something quicker to fit more in. Successional sowing means that as you harvest one thing you will have something else ready to fill that place.
Finally summer is a great time to be enjoying your plot so take some time out from the jobs to relax and relish just being outside in your garden.