Replacement trunk and suitcase handles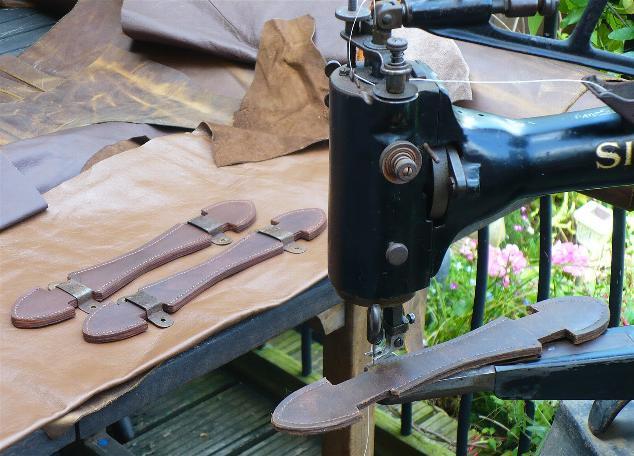 We are able to make leather handles in the traditional style and specification for most trunks and chests.
Handles are bespoke, giving the customer the opportunity to have them made to measure, making restoration or replacement easier and as near to original as possible.
Handles can be made available in different colours to suit the client, however, leather may have to be ordered dependant on requirements so please just ask via our contact page.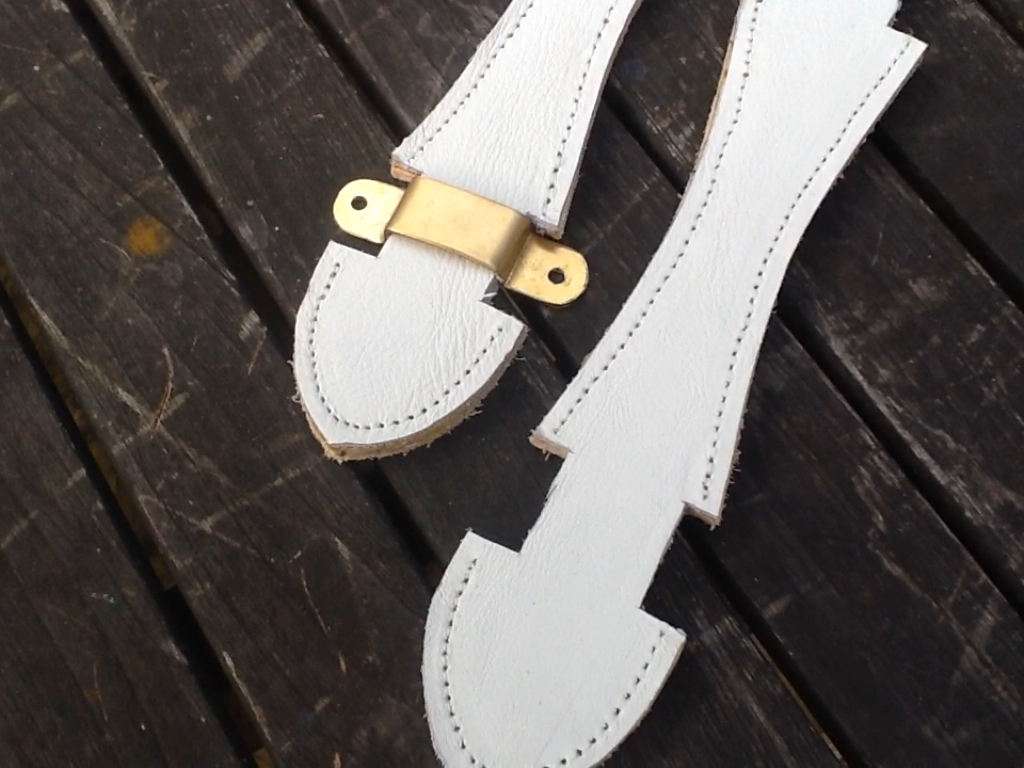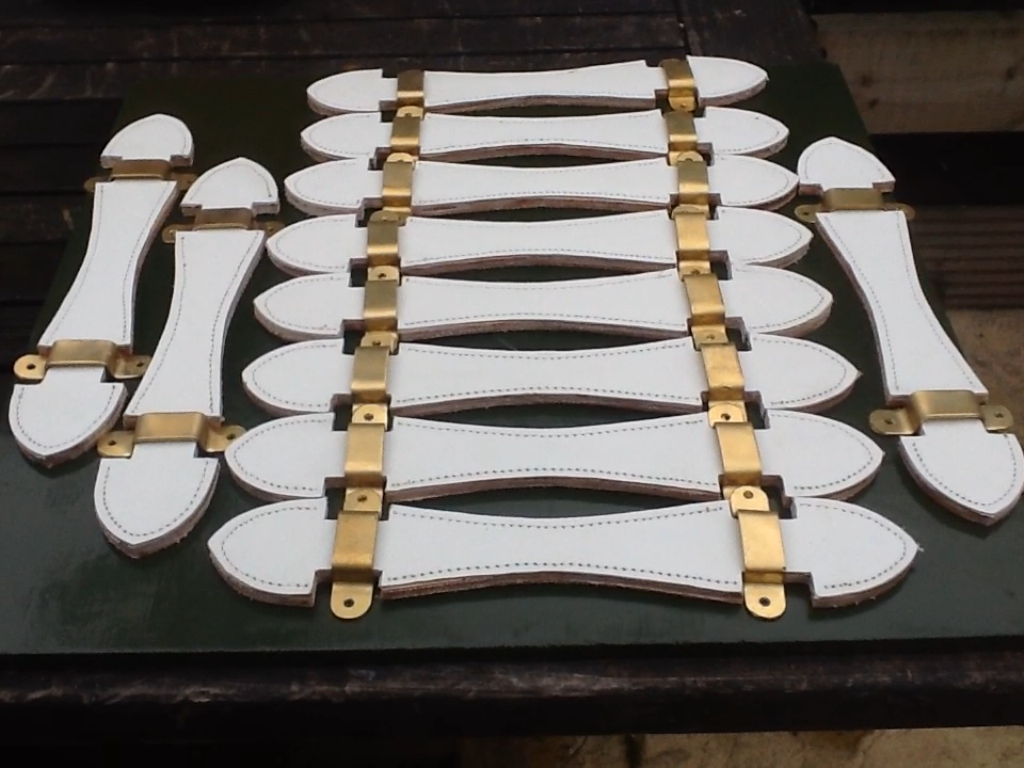 We now manufacture holding/ fixing brackets for our handles in heavy gauge solid brass, giving an added oppulence to replacements.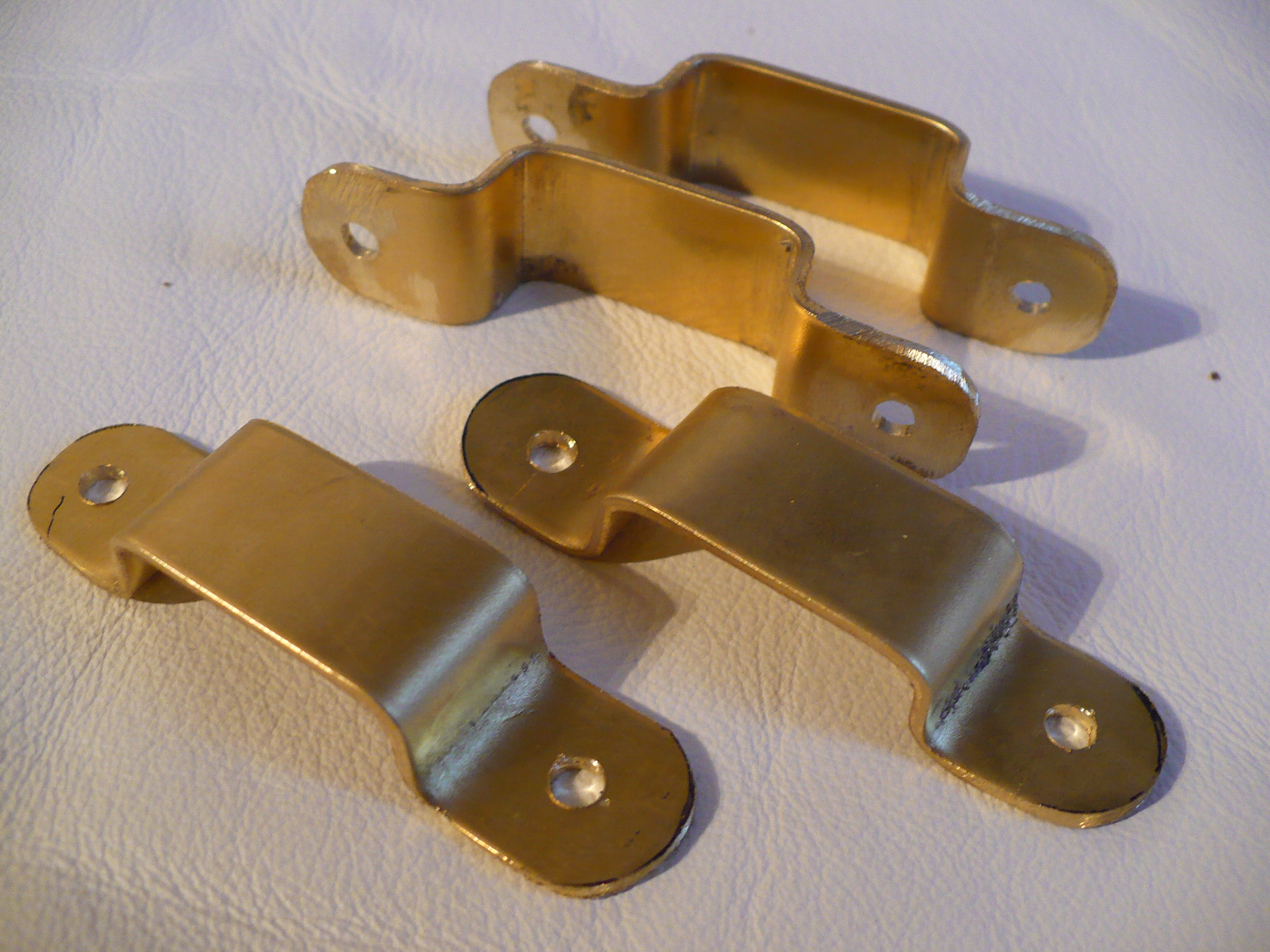 There are many companies offering replacement handles for vintage luggage but not to the original style and quality that we offer.
We will shortly be reproducing suitcase (banana) handles of traditional styling and material.
A short clip of our stitching process can be seen on Youtube by clicking http://youtu.be/1aPJ8Mw307A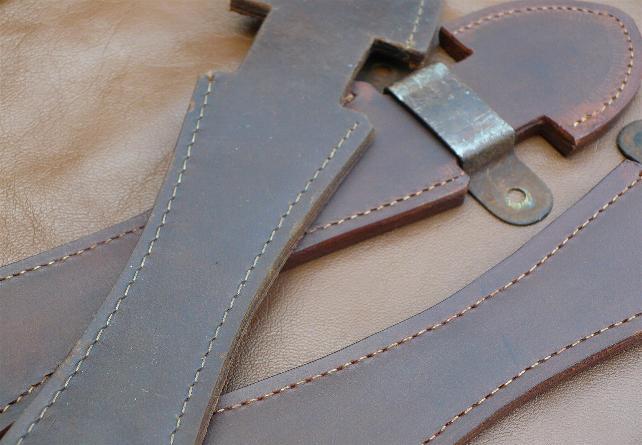 When ordering handles, you will be sent a measurement guide by email in order to get the correct dimensions. on completion of handles, you will be sent a sheet with handle fitting guidelines and tips for a truly successful restoration.
Please see the handles section in our shop items or simply click on these pictures to take you straight there.